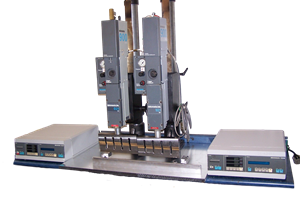 BYM Ultrasonics has an exceptional stock of used Branson Actuators.

Used Branson Ultrasonic Actuators for sale:
2000 Series AE AO and AED
900 Series AE AO and AES
800 Series models available too.
Custom actuators
We also build custom actuators for special applications. Please contact BYM Ultrasonics for further information regarding your specific application.
Can't find what you need? Tell us what you are looking for.